Pharma Packaging Market to Face Significant Growth – the pharmaceuticals industry is growing at an impressive rate. Post demonetization and GST, the industry has seen a positive growth rate expecting it to be more stable in future. It will be unfair to term the industry independent of packaging solution. It is a small yet very significant section of this huge market.  The frequent change in policy making has made the global healthcare to shift some strategies to packaging. This is seen as a change in the idea and a massive game player where psychology plays a vital role in promoting sales through meaningful and effectual packaging techniques.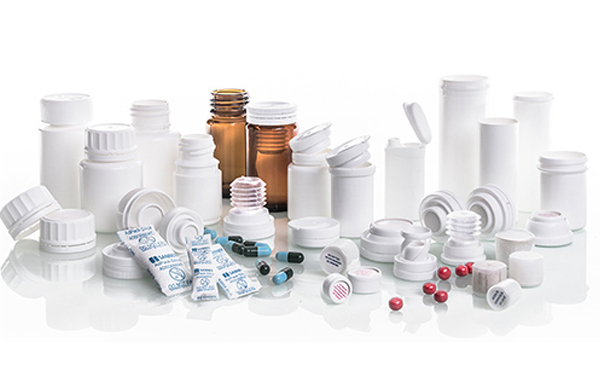 About the Packaging Market | Crucial Section of the pharmaceuticals industry
The Global Pharmaceutical Packaging Market covers a substantial portion of the massive industry giant but still values in billions. The growth of this market segment has been astonishing as people shift to meeting customer satisfaction by means of labels, fine packaging material, the safety of drug etc. The packaging solutions have been a crucial part of this industry as it provides stability and life to the medicines. A good packaging means good shelf life of the product. Fundamentally pharma packaging can be divided into three parts – primary, tertiary and secondary. They all meet different techniques to bringing stability to the drug life. Different product packaging techniques used in this field are as follows:
Blister Packaging
Closures
Labels
Parenteral Containers
Plastic Bottles
Specialty Bags
Others (Cartons, Pills Box, Fiber Drums,)
Bright Future of Pharma Packaging Market
On the global platform, the pharmaceutical packaging market is forecasted to reach from $68,749 million in 2015 to $104,882 million by the end of 2022. Between the time periods, the market will grow at a CAGR of 6.27 percent from 2016 to 2022. India is the third largest producer, manufacturer, and exporter of the world have a wide market. Drugs being delicate require quality and effective packaging solutions which the companies have been fulfilling.
Dominating packaging solutions of products like plastic bottles, blister packs, ampoules & vials, closures & caps etc are said to have healthy over the period.
Innovative and newly introduced advanced packaging products like pre-fillable syringes, inhalers etc are said to raise their demand in future. These are predicted to drive the market due to increase in demand and usage.
The increase in demand for biopharmaceutical or biologics is expected to push the market further. This is due to the increased introduction of novel therapies that approach Parenteral vials.
When it comes to global drug deliverance business, Transdermal, Injectable, Oral drugs, and pulmonary have been rapidly growing.
The research and development in this sphere have increased.
Innovation and appeal in packaging designs and intellectual ways have played a deep role in assisting good sales.
Growth in generic market, exports from India, manufacturing and contract packaging are trending. Reusable and eco-friendly techniques of packaging are spontaneously embraced by companies.
Impact on Pharma Packaging Companies
The pharma packaging market is evolving fast and companies are shifting their strategies towards improving their packaging styles and techniques. The companies are adopting better ways of saving costs, being environment-friendly, meeting customer satisfaction and creating new strategies of appealing designs. A part of focus has been shifted to labeling and packaging. These all boost demand from the public, meet novel regulations and promote products. Packaging companies consider drug delivery equipment, a big enhancement due to pros like high profitability & demands high-quality basis for its user. Government is also helping to shape the market to adopt better ways of building friendly policies.
Conclusion
Blister packaging and Parenteral packaging are said to grow at a good rate due to high demand across the globe especially North America, Asia Pacific, Europe etc. The rise in diseases and ailments are said to drive the market which will ultimately affect the initial demands. Nano-enabled packaging is still said to have a positive impact but influential growth is expected over the period. Improved packaging standards are also expected to drive the market.